NETWORK INITIATIVE OF THE YEAR AWARD FINALIST: Aurora - Harbour Crossing Upgrade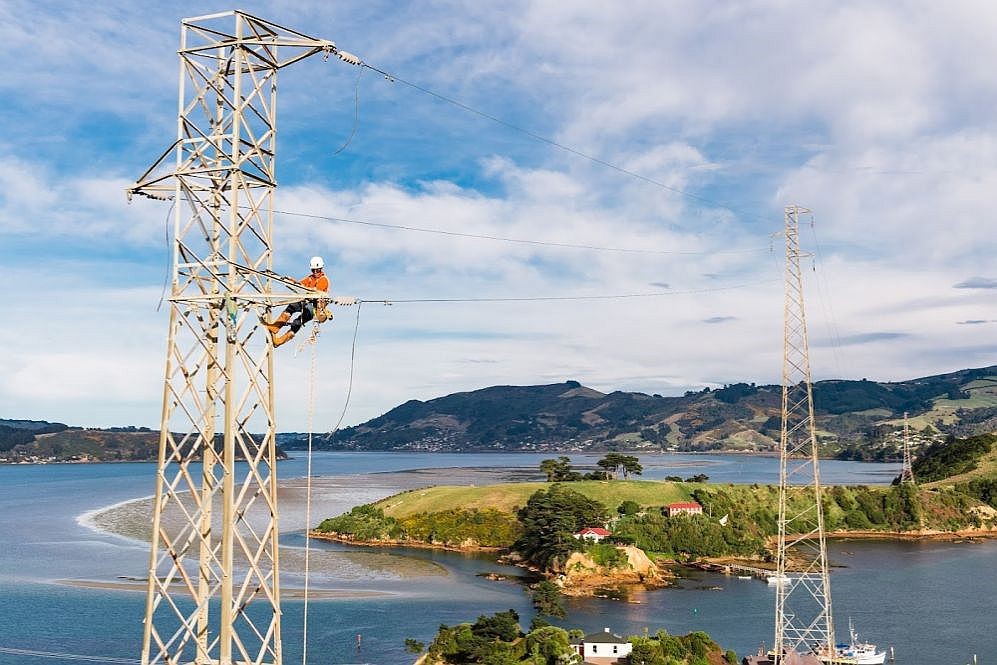 Aurora Energy's Harbour Crossing project went from conception to commissioning in one year.
The project, to improve the electricity supply for about 728 residents on the Otago Peninsula, and Quarantine Island – Kamau Taurua, had been proposed as an upgrade of the existing assets.
But after extensive engagement with stakeholders, the lines company opted for a new configuration to deliver wider community benefit by removing six lattice towers and 1.85 kilometres of overhead cable between Portobello and Port Chalmers.
Those assets, along with a 150-amp subsea cable laid in 1947, had supplied the area since 1957. 
Aurora Energy opted to replace the overhead assets and the existing underwater cable with two new 11 kV submarine cables with 350-amp capacity.  
This innovative project has many tricky technical aspects – including the need to consider the seabed surface and associated marine life when laying the cable; the archaeological aspects of accessing the water from each side of the harbour; and the consenting implications for using machinery at low and high tide. 
A range of specialist contractors and equipment were used to deliver the project.
Divers surveyed the seafloor and then worked with a custom-fitted barge transported from Picton to lay them. 
Split pipes were sourced from Spain to protect the cables.
In dismantling the overhead lines, crews worked at heights of more than 50 metres and a helicopter with a 21-metre longline was used to remove sections of the lattice towers.
The project involved extensive stakeholder engagement. Aurora liaised with peninsula residents, Ōtākou Rūnaka Ngāi Tahu, Port Otago, the Department of Conservation, the Otago Regional Council, the Save the Otago Peninsula Incorporated Society, Otago University's Marine Studies Centre, local school communities, and several other community groups.  
Outcome 
The Harbour Crossing project was delivered on time, under budget and has benefitted the wider Otago area. 
Aurora Energy says the project demonstrated a commitment to finding the best solution for its customers and the safety of the community.
"The Harbour Crossing project is an example of network innovation that will lead the industry for years to come and continue to provide learning opportunities for New Zealand's electricity distribution sector," the company says.
Winners of the Awards will be announced at the New Zealand Energy Excellence Awards black-tie gala event in Christchurch on 29 June.
The Network Initiative of the Year Award is sponsored by Worley