LOW CARBON FUTURE AWARD FINALIST: Unison builds ground-breaking sustainable substation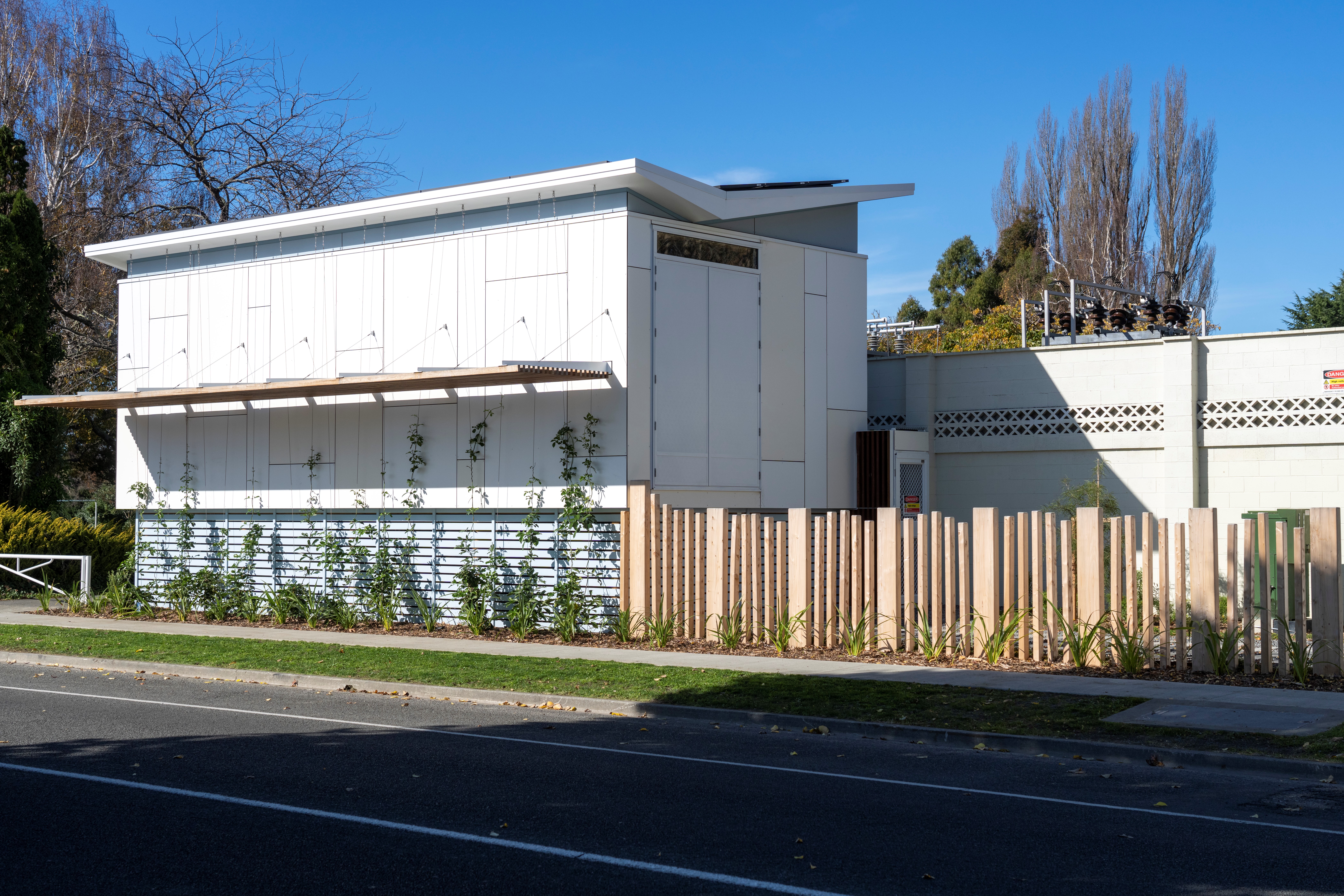 In a first for the industry, Unison Networks' recently commissioned Windsor Substation has been designed and built in a way that reduces its carbon footprint and uses materials that are kind on the environment and people.
Unison general manager networks and operations Jaun Park says when Windsor Substation's 11 kV switchboard reached the end of its life, the company decided to pilot an innovative and sustainable substation.
"Our vision at Unison is to lead a sustainable energy future that supports consumers' changing energy needs. Rebuilding Windsor Substation presented an opportunity for Unison to materialise our vision and showcase how modern substations can be safe and functional, as well as flexible, sustainable and beautiful."
The Windsor Substation's sustainability features include:
363 per cent less carbon than a typical substation
solar-powered, with excess energy sent back to the grid
capturing and recycling of water
built with locally sourced, repurposed and environmentally friendly materials
native habitat established
Key features of the design were informed by the Living Building Challenge Framework, a stringent international green building certification that applies to building projects.
Assisted by sustainable building industry experts from Charissa Snijders Architect and Tricia Love Consultants, Unison engineers designed and built Windsor Substation to be modular – so it can be replicated and built again across the network – and relocatable.
Project engineering team leader Paul Humphreys says this small building has potential to help build engagement with Unison's customers and the wider community around the organisation's future vision and direction, and the wider electricity industry.
"It provides Unison with a platform for future projects and future flexibility," Humphreys says.
"The project provides the potential to be a catalyst for industry change."
The Parkvale, Hastings substation services about 3500 local residential and commercial accounts.
Winners of the Awards will be announced at the New Zealand Energy Excellence Awards black tie gala event in Christchurch on 29 June.
The Low Carbon Future Award is sponsored by BusinessNZ Energy Council.