LARGE ENERGY USER INITIATIVE OF THE YEAR AWARD FINALIST: McCain Foods pulsed electric field technology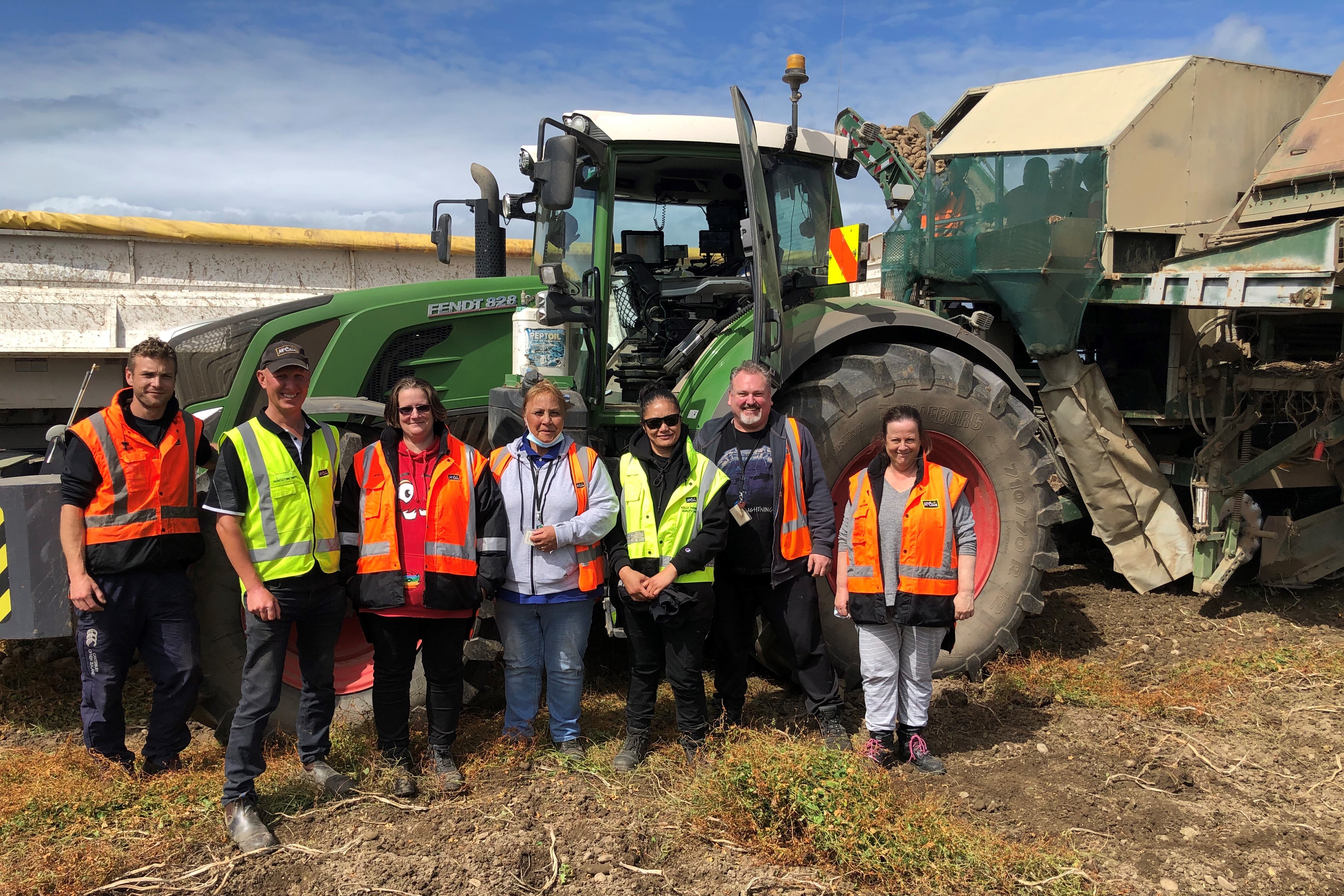 The world's leading producer of prepared potato products, McCain, is using pulsed electric field technology to help achieve its goal of a 25 per cent reduction in its carbon dioxide emissions by 2030.
McCain aims to reduce carbon emissions, optimise resource-efficient operations, enable sustainable water usage and move towards zero waste to landfill.
In Timaru, one major initiative aimed at achieving these goals is introducing PEF, a food processing technology invented by McCain that brings both commercial and non-commercial benefits.
Improved quality
PEF uses brief pulses of high-voltage electricity to process potato products. It is a unique non-thermal method of reducing cutting resistance and inactivating microorganisms, including many common food pathogens, without heating the product to the usual pasteurisation temperatures.
The technique replaces previously applied pre-heating, which relied on fossil fuel combustion, and saves up to 82 per cent of the water volumes previously used. Instead of slowly heating the product up to 45°C, PEF is applied cold, with short treatment times – typically less than a second. 
Use of the technology has reduced waste and improved potato recovery by 0.5 per cent. This is realised through improved cut quality and reduced processing, namely blancher retention.
Reduced product hold is achieved through improved product quality – contact time with water is reduced from 30-45 minutes to roughly 10 seconds, and the likelihood of odour taints from pre-heating is reduced substantially. 
Unlike conventional pre-heaters, PEF treatment is applied uniformly, removing the risk of pectin methyl esterase activation in smaller potatoes and its adverse effect on product quality and further processing. McCain says PEF is the most energy-efficient treatment available to condition the potatoes before cutting, to give a smooth cut and all-round good cut quality.
ETA programme
McCain Foods (NZ) Limited worked with the Energy Efficiency and Conservation Authority to develop an energy transition accelerator programme for its Timaru plant, with the aim of providing a preliminary indication of energy efficiency and energy-related carbon reduction opportunities at the site. 
Adopting PEF technology reduced coal use for steam generation and cut energy consumption. It also helped McCain reduce water consumption. 
The PEF system is also already easing the burden of increasing energy and water costs.
Introducing PEF reduced carbon emissions by an estimated 3990 tonnes per year. Coal consumption and energy consumption intensity fell 5 per cent and 4 per cent, respectively, from the previous year, and annual net electricity savings are expected to be 56,733 kWh a year.
Not only did the project come in under budget, at $1.65 million versus $1.85 million, but its savings of $1.19 million a year exceeded the target of $804,000. 
McCain says there is also potential to replicate these benefits across other New Zealand processing industries, including vegetable producers, the juice industry, freeze drying applications and cold pasteurisation.
The Large Energy User Initiative of the Year category is sponsored by EECA