AWARDS FINALIST: Fonterra – NZDC energy optimisation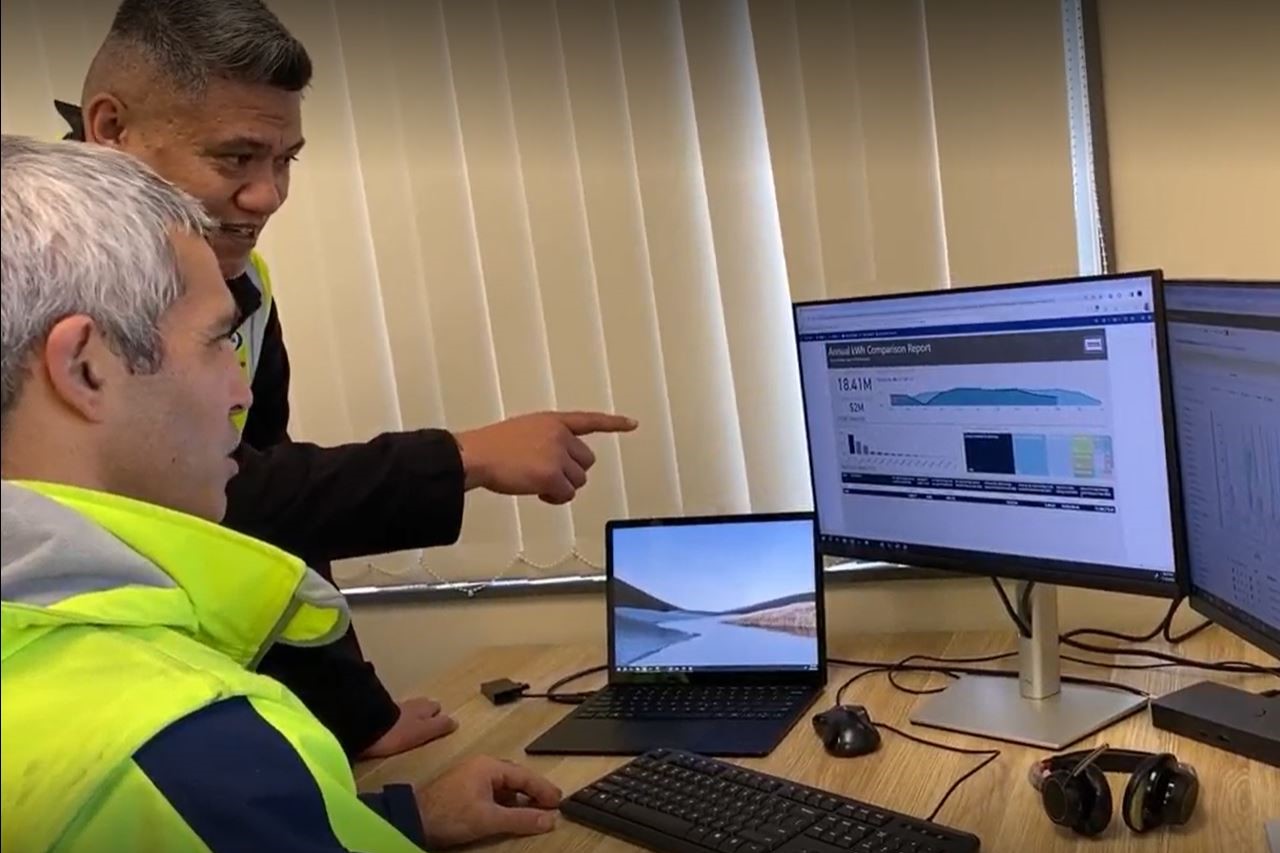 Fonterra's goal to reduce its environmental impact across all levels of its organisation saw it embark in August 2020 on an energy-saving project centred on its storage business unit.
New Zealand Distribution Centres operates 24 ambient and 13 cool storage facilities across New Zealand capable of storing up to 500,000 pallets of product. A team of 872 delivers 24,000 containers and 2.17 million tonnes of product to customers around the world annually.
The cool storage facilities were chosen as a focus because of their higher electricity consumption compared to the ambient stores.
Monitoring the network
Prior to this project, the NZDC stores did not have an accurate understanding of their energy consumption. Many of the sites – in particular the high-consumption cool stores – did not have their own meters.
Many operated on a system of internal recharge, with electricity charges allocated under a pre-set percentage of the total charge for the shared site. None of the actual usage information was available in real time.
Starting with the mantra 'if you can't measure it, you can't manage it', Fonterra installed meters in eight sites, giving them access to accurate and live data on electricity consumption every 15 minutes via PowerBI, the platform on which most of Fonterra reports.
As a result, the stores' operational managers have a better foundation on which to base decisions and can see their impact in real-time. Electricity consumption KPIs implemented after the power meters were installed have also encouraged energy conscious decision-making.
Top six sites
The second workstream was to deliver upgrades and improvements to plant and equipment to reduce energy consumption.
The project team decided not to outsource the work to external consultants, but to build capability within the organisation – allowing it to deliver ongoing improvements.
Scoping included an audit of the network by Energy NZ, alongside improvements identified internally. This produced a list of recommended technical improvements to plant and equipment across Fonterra's six highest-use sites.
While some of the improvements were delivered as part of this project, many more were included in long-term strategic asset maintenance plans, providing a roadmap for long after this project has been delivered.
Education, awareness
Fonterra wanted to develop a culture where all members of its team made energy-conscious decisions and individually contributed to lowering consumption. To do that it needed to create awareness, educate and empower its people to make the right decisions.
An interactive campaign was delivered to all levels of the organisation to ensure people understood how they could individually contribute to the company's goals. It also provided tips for savings at home as well!
Results
The NZDC Electrical Energy Optimisation Project was completed in December 2021 and successfully reduced energy consumption within the business unit by 10.75 per cent annually, or 3.8 million kilowatt-hours. The reduction in carbon emissions was 456 tonnes.
It hasn't stopped there. Improvements have continued into subsequent financial years, demonstrating the project's success in embedding a change in behaviour.
The Large Energy User Initiative of the Year category is sponsored by EECA