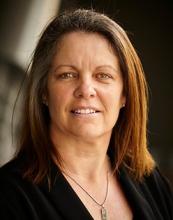 Carmen is an independent strategy & management consultant who operates in the Energy sector, covering electricity, gas, emissions trading and more recently asbestos management.
Carmen's 20+ year career has seen her work across all levels of an organisation, leading business change initiatives, developing new products and services, providing project and operational management services, developing and implementing strategy, and operationalising policy & legislation.
Carmen has a passion for identifying opportunities for improvement, and is currently working toward a Masters in Applied Practice (Technological Futures) to better understand the effect disruptive technologies are having and will have on the Energy Sector, with a view to identify opportunities to "do things differently" in an ever-changing world.
Carmen has a BE (Electrical & Electronic Engineering) and a Diploma in International Marketing. Carmen is also a member of the Institute of Directors and sits on two sporting organisation boards.