Maintenance Engineering & Project Delivery Manager, Shell New Zealand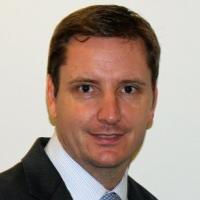 Kerry Williamson leads one of New Zealand's largest maintenance engineering and project delivery teams.
Shell says that Williamson hasn't forgotten his rural Taranaki roots and that his respect for people shapes his open and humble leadership style. 
After a 12-year stint overseas working on Shell Global Projects, including designing the topsides modules for the Prelude FLNG project, Williamson returned to New Zealand in 2013. His current role sees him lead a team of around 60 staff and upwards of 100 external contractors. 
Williamson is responsible for maintenance engineering and growth projects at the Kapuni, Māui and Pohokura natural gas fields.
In the past year, he and his team have delivered multimillion upgrades and other projects across the three fields, which collectively deliver about 70 per cent of New Zealand's gas and a high volume of export condensate.
Williamson also sits on the Shell Country Leadership team and gives advice to the Shell Group in his area of expertise. Shell says he is a seasoned technical professional and organisational leader, bringing global experience to enhance the New Zealand business even further.
One of Williamson's primary tasks has been taking his global expertise and standards and reinforcing them in the New Zealand business. This has been executed in the Shell Project Delivery Standards across his project portfolio, from front-end design through to field execution.
Shell says Williamson's vision for "flawless delivery" reflects his dual passions for safety and technical excellence.  The Māui B crane upgrade is an example of this. Williamson took an executive decision to carry out an overhaul of the 36-tonne boom from the Maui-B crane onshore, for enhanced safety.
The project which included complete re-engineering of the 22-year-old crane's electrical, hydraulic and control systems and was delivered with a multinational team.  All work was completed within the approved budget with no recordable safety incidents reported in the 30,000 people-hours worked to-date. Shell says the refurbishment has delivered a modern crane to support future drilling and operations.
Importantly, it says the innovation Williamson's team demonstrated reduced health and safety risk offshore and significantly reduced the project cost by avoiding mobilisation of a heavy lift vessel.
The Young Executive of the Year award category is sponsored by ABB