Legal Services Manager, Powerco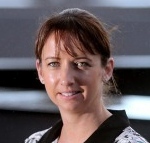 In the past year, Jemma Stevenson and her team at Powerco have successfully commissioned and rolled-out ConTrack – a custom-built, cloud-based contract management system.
ConTrack provides the complete service of contract creation and approval through to execution, management of contract milestones and reviews. It also provides easily searchable, centralised storage.
The project was initiated after Stevenson noticed the company's paper-based contract sign-off process was neither well understood nor widely followed.
She delivered the project from researching off-the-shelf products, none of which were suitable, to proposing a business case for a bespoke system, overseeing its development, and providing training and support for users.
ConTrack was audited by PricewaterhouseCoopers before progressing to internal user-testing. The roll-out began in September last year and by the end of March about 115 staff had been introduced to ConTrack, with one-on-one support provided as required.
Three lines companies have since approached Powerco about using ConTrack. The company says that validates the hard work and commitment Stevenson and her team put into the creation and success of the system.
Powerco says the project demonstrates Stevenson's skills and her potential to take her career to the next level. She has been involved with the business at a more strategic level and last year attended a management course run by Macquarie Graduate School of Management.
The company says part of her success has been in encouraging staff to seek legal advice early on and view legal input as a valuable tool - not a roadblock. As a result she and her team are now viewed as valuable business advisors, not just a compliance tick.
Powerco says Stevenson has also taken on the role of coach to her four team members and has supported their efforts on a number of workplace improvements.
One notable success was an agreement with the National Rural Fire Authority on a process for notifying the company of fires involving power lines. Pre-agreed timeframes for notifications and responses will expedite the company's investigations.
Powerco says Stevenson and her team take a proactive approach and now help colleagues foresee any legal issues before they arise. Examples include helping the Gas Team create its own check-list for Fair Trading Act assessments before running any advertising. The legal team has also run training the Resource Management Act and changes to the Consumer Guarantees Act.
Stevenson's other involvements with the energy sector include being Powerco's alternative representative on the Electricity and Gas Complaints Commission Board and an advisor to the Electricity Networks' Association on the Electricity (Hazards from Trees) Regulations 2003.
The Young Energy Executive of the Year award category is sponsored by ABB