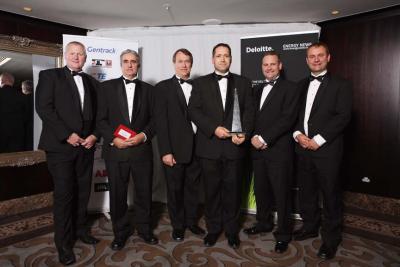 Top Energy has completed a series of key initiatives in the past year as it progresses a decade-long network development plan aimed at supporting the long-term development of the Far North.
Two years of negotiation with Transpower and regulators saw the national grid operator's Far North assets pass to Top Energy this year in a $6 million transaction expected to save the company and its consumers $10 million through avoided distribution investment.
The deal, which will see Top Energy commit $40 million to upgrade the assets over the next eight years, is the largest purchase of Transpower assets by a lines company and is central to the company's TE2020 network development plan, Top Energy says.
That strategy, adopted in 2010, has already seen a marked turnaround in the safety and reliability of the company's network operation. And the nature of the network is also changing as the company looks for innovative ways to improve supplies in more isolated rural parts of the region.
Top Energy is trialling a 'self healing network' system in Opononi and Omanaia on the isolated west coast to reduce outage times due to faults. The system, the first in the country to use pulse reclosing technology, will help identify the location of faults and restore power supply to 90 per cent of customers within one minute.
In March, two self-starting 2.5 megawatt diesel generators were commissioned at the Taipa substation. The units provide backup generation in the event of an outage on the single 33kV line that crosses rugged and remote country to supply the area.
While they cannot prevent all outages, the gensets will significantly reduce the length of outages and may also be used for short-term peak-lopping. They will remain in place until completion of a new transmission ring to the area and will then be relocated to other fringe parts of the network.  Over 10 years Top expects the units will defer about $15 million of network spending.
Solar trial
And in Kerikeri the company earlier this year commissioned 10 solar installations on homes to test their utility for water heating and as a potential peak-lopping option when photovoltaic panels are installed with battery storage systems. Top believes it was the first New Zealand lines company to trial the storage option to help meet local network peaks.
And it's those kinds of benefits that Top believes it can offer as an end-to-end energy supplier for the consumers who ultimately own the business.
The company, which also runs a call-centre business, a 120-strong contracting arm and the Ngawha geothermal power station, aims to deliver a reliable, cost-effective, energy supply to support the region's growth.
Doing that, in the face of a $250 million network development, has required other changes within the business.
In 2010, the company secured a unique emissions factor for the Ngawha power plant, saving about $1.6 million a year. The same year, a new long-term arrangement with suppliers resulted in discounts of more than 40 per cent being offered, with an expected benefit of $15 million over 10 years.
Disposal of the non-core Fijian contracting arm was completed in 2011 and late last year the company changed from paying dividends to a credit on power accounts, reducing tax and administration costs and delivering an extra $1 million to consumers.
And that focus on reliability and efficiency is delivering solid results. Earnings before interest, tax, depreciation and changes in financial contracts climbed for a third year to more than $30 million, an increase of about 15 per cent, reflecting lower overhead costs, increasing lines revenue and greater use of in-house skills.
Top's achievement of Public Safety Management System (PSMS) and PAS55 Asset Management accreditation has also been reflected in improving reliability and safety metrics.
Despite three months of sustained storms last autumn, SAIDI minutes edged lower to 437 in the past year, with current monthly rates of about 10 minutes their lowest in more than 15 years. In 2009 the 915 minutes the company reported were the worst in the country.
Safety initiatives, recognised by Electricity Engineers' Association awards in 2010 and 2011, have also produced tangible results, with Top's lost time injury frequency rate holding unchanged at three in the past year, down from 18 in the March 2010 year.
The Lines Company of the Year award category is sponsored by TE Connectivity.