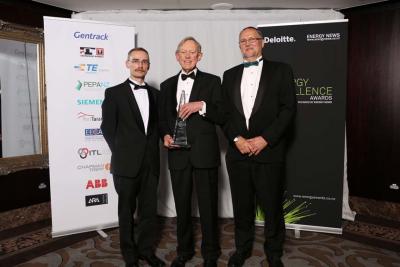 Sir John Todd was the Chairman of the Todd Corporation from 1987 through to the end of 2011 and has had a lifetime involvement across many of New Zealand's heavy industries. Energy has accounted for a large share of that. He was involved, at a board level, in the petroleum sector for more than 50 years, and has participated in some of this country's major oil and gas investment decisions. 
In the 20 years through to 2011 the company deepened its involvement in oil and gas exploration, increasing its stakes in some of New Zealand's major producing fields, while at the same time bringing significant overseas investors to the country to help explore what were then frontier basins.
Meanwhile the business made a conscious decision to widen its interest in the energy sector. The company expanded its activities into electricity retailing, again in partnership with international players it brought here.
It was an early investor in industrial co-generation plant and participated in the sales of state generating assets in the late 1990s.
When the Bradford reforms divided the electricity sector, this company took the retailer route and has now developed an integrated energy business including hydro, geothermal and gas-fired generation and a growing commercial and residential customer base on the North Island.
In the past year it commissioned a 27,000-tonne a year LPG plant and is nearing completion of a 100 MW gas-fired peaker.
While the company prides itself on conservative investment strategies, it was among the first electricity retailers to take a position in solar energy, through a staged acquisition of solar company Sola 60. It also invested in landfill gas via Nova Energy, and owns part of the country's first consented tidal energy project through its stake in developer Crest Energy.
The Editor's Award for Outstanding Contribution to the Sector is sponsored by EECA