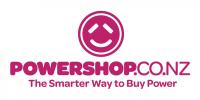 Margaret Cooney, commercial and regulatory manager at Powershop, is fast building a national and international reputation as an electricity industry innovator.
As the closest senior advisor to CEO Ari Sargent, she shares the credit for much of the success the company has seen in the past year as the country's fastest-growing electricity retailer and its achievement in attaining the highest customer service ratings ever recorded by Consumer New Zealand.
Powershop says Margaret, 29, has been a "genuine and active" advocate of innovation and regulatory reform to deliver benefits to consumers. She led the campaign to reduce switching times from 28 days to less than a week and is now a retailer advocate on the industry's Scarcity Pricing and Default Buy-Back working group.
After studying law and economics in New Zealand and the US, Margaret held roles at The Marketplace Co and Meridian Energy before joining Powershop, where she now leads all the company's new business expansion analysis.
New models
That work has seen her researching a number of yet-to-be-introduced initiatives, including testing the viability of entering the consumer gas market, developing a business model for servicing customers with distributed generation and designing a mobile prepay mode for customers.
Her legal training makes her an effective negotiator, which is essential in her role overseeing contracts with lines companies and for meter and field services as part of the company's strategy to be a low-cost operator.
Powershop says Margaret is tenacious and self-motivated. A notable achievement in the past year was being part of a six-month secondment by smart grid leader Pacific Gas and Electricity in California. There she was involved in a programme to implement regulated dynamic pricing, and investigated the application of new demand-side technologies in a larger, more advanced and radically different energy market.
That experience around the regulation and implementation of emerging smart energy technology is now being used here to assess the viability and delivery of smart meters, home area networks, distributed generation, customer behaviour tools and electric vehicles.
In 2011 the Young Energy Executive of the Year category was sponsored by Minter Ellison Rudd Watts.