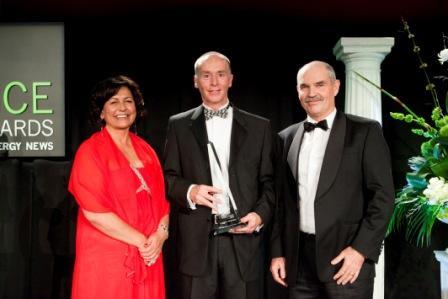 Z Energy is on a transformational mission to deliver "the energy to do what matters" for its customers and build a better business that delivers stronger performance.
Z's success in the first year - during which time it traded as Greenstone Energy - is a testament to the conviction it has had in building a brighter future for the company.  The purchase of Shell's New Zealand downstream business returned the assets to the hands of New Zealanders who wanted to challenge the industry downturn and compete in a race to the top rather than the current "race to the bottom."
Armed with an "unwillingness to accept traditional industry performance benchmarks", Z says it has seen success through increased customer preference, higher market share, improved earnings and growing investor confidence.
In its first year, average retail site volumes increased to 5.8 million litres per annum, compared with an industry average of just 3 million litres. The company delivered an impressive financial performance with a significant increase in sales volume to 2.65 billion litres, up from 2.51 billion in calendar 2009, despite an overall contraction in demand.
Earnings boost
Earnings before interest, tax, depreciation and changes in financial instruments climbed to $157 million, up from $138 million in 2009, while net profit after tax almost doubled to $232 million.
The ownership transition project from Shell delivered annual savings of $12.7 million, while coming in under its own $1.5 million budget.
Bucking the trend, Z has committed to investing in new infrastructure for New Zealand, with a CAPEX budget of $90 million for the current year, compared with an annual spend of about $25 million under previous ownership. In the past year it constructed three new retail sites and invested $24 million in a 30-million litre bulk storage facility at Lyttelton.
That strategy, and the results achieved to date, have boosted confidence in the Z Energy brand. Equity analysts assess  the value of the business at over $1 billion, while a recent bond offer being significantly oversubscribed, reflects the desire from Kiwi investors to get behind a New Zealand-owned fuel retailer.
Engagement
Underlying those successes is Z's emphasis on meaningful engagement at all levels - with customers, employees and with the wider community.
The company's commitment to listening to its community was reflected in its decision to this year re-brand as Z Energy following a survey of more than 17,000 of its customers.
Z has also put its money where its mouth is, by bringing its call centre back onshore from the Philippines following customer feedback that indicated the importance of being true to the New Zealand brand the company is building. That move delivered operating cost savings of $1 million and lifted customer satisfaction with call monitoring to 81 per cent - a step-change improvement from outsourced call centres.
Z has also made changes within the organisation to improve communication and employee engagement. A new company intranet provides for open sharing and discussion, while monthly `town hall' meetings and brown paper bag lunches also deepen communication across the company.
Looking after its people and the environment are key drivers for Z Energy which strives to achieve a "zero harm" policy. The company is working towards this, with a 50 per cent decrease in lost time injuries in the past year. Z is also committed to upholding environmental best practice, through initiatives such the use of recycled water in car washes, its investigation of bio-fuels and the establishment of the country's first forecourt electric car charging post.
In 2011 the Overall Energy Company of the Year category was sponsored by Port Taranaki