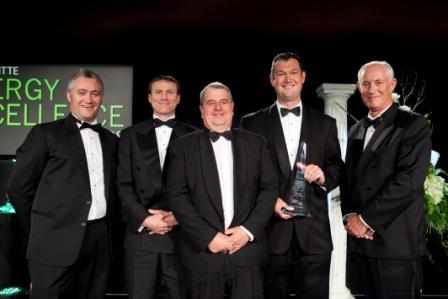 Powerco says its BASEPOWER units have considerable potential to improve energy supply to customers in remote rural areas at less cost than upgrading ageing line assets.
BASEPOWER is a fully-integrated system that combines renewable electricity generation from solar panels, wind or hydro with back-up diesel generators, energy storage and smart energy management systems in one compact, ready-to-use unit.
Powerco developed the concept after recognising the need to come up with an alternative to traditional pole and wire distribution for parts of its network. While there are many stand-alone electricity options already in the market, Powerco says they are often costly, time consuming and inconvenient for the customer with most also requiring a `stomach for DIY or cost over-runs.'
It focused on creating a product that could combine all the components of a stand-alone power system into a single unit that would deliver electricity as a hands-off, supply-on-demand product.
To meet the brief, BASEPOWER needed to be:
Hands-free to eliminate passing traditional maintenance responsibilities onto customers.
Fully integrated into the customer's property to minimise servicing requirements.
Compatible with all sources of renewable energy that are appropriate to the site.
Completed within a tight timeframe and on a tight budget.
Sized to provide for routine household loads but also capable of catering for increased demands such as a working woolshed.
Of long-life.
To meet that brief, Powerco has secured exclusive New Zealand distribution rights for storage units developed by Australia's RedFlow. The company also works closely with EcoInnovation which provides the PowerSpout micro-hydro option and also assists with integration of water, wind and solar systems.
Benefits
Both customers and Powerco benefit from the POWERBASE system. Users are isolated from the risks to supply from adverse weather conditions, while the company will reduce costs if adoption of the system lets it avoid replacing lines in the more remote parts of its network.
BASEPOWER units have the capacity to store between 720 and 1,100 ampere hours of energy, about three to five days of use for a reasonably efficient home. That allows consumers to harness available renewables, improving self-sufficiency and allowing them to organise their consumption to maximise the use of their own energy resources.
Powerco says discussions are also underway with grid-connected commercial users interested in using the units for back-up supplies or peak-lopping.
BASEPOWER is proving cost effective, with early trials at a working sheep station showing savings of 40 per cent were achievable. Across a range of different sized properties, Powerco says the units have a capital cost typically 23 per cent to 33 per cent cheaper than line services.
And while the units are operating only at the fringes of Powerco's network at the moment, the company says they are already influencing its thinking around the integration of residential micro-generation and energy storage with grid supply.
In 2011 the Innovation in Electricity Award category was sponsored by Gentrack.