Launch of New Zealand's power retailing revolutionaries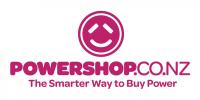 This category had the largest number of entries, all of which stood out for innovation.
But the judges identified that Powershop's unique online model and use of social media for retailing electricity separated it from the rest. And it wasn't just unique in New Zealand, it was unique in a global sense.
One of the impressive things about the Powersop model was the acknowledgement by global expert Tony Seber of Stanford University labelling it "electricity 2.0". A great example of kiwi innovation.