YOUNG ENERGY PROFESSIONAL OF THE YEAR FINALIST: James Howard - Tranzit project manager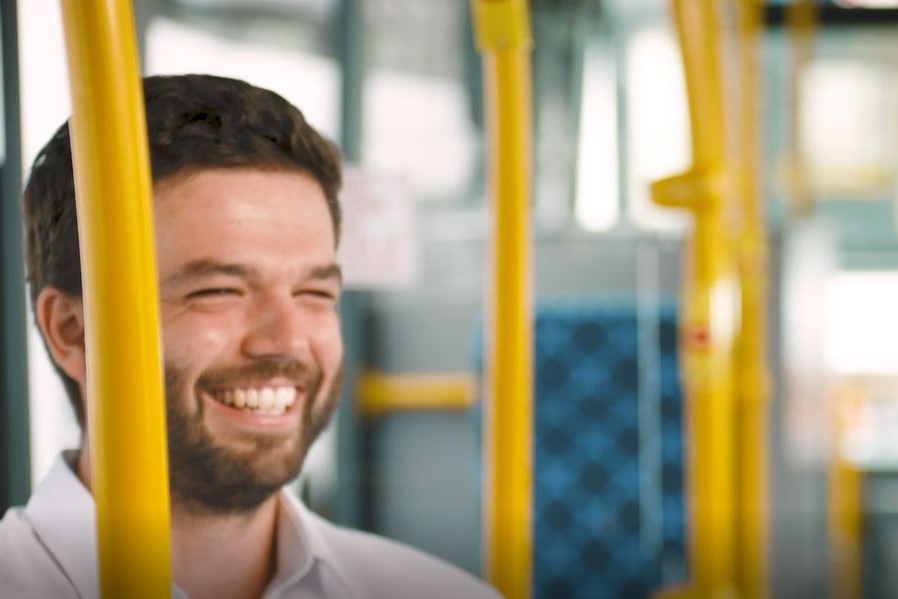 James Howard joined Tranzit fresh from completing a Bachelor of Commerce at Victoria University.
Eight years, and several complex and innovative projects later, he is a key part of the bus company's senior leadership team.  
His organisational skills, dedication and commitment to getting the job done have been rewarded with multiple promotions, each bringing more responsibility. He is now Tranzit's lead project manager, overseeing a multi-million-dollar budget. 
Electric bus programme
Tranzit says Howard's experience heading the company's electric bus programme and working with the energy sector to deliver critical charging infrastructure has been instrumental in future-proofing the business.  
Since 2018 he has led the installation of Tranzit's growing charging infrastructure network in the North Island. During that time, the company has developed a total charging network of 2820 kW – believed to be the country's largest privately owned electric bus charger network. 
Innovative solutions
Howard's experience and knowledge base is unique in New Zealand. 
He is seen as an expert in his field. He is regularly invited to present on behalf of Tranzit at industry events and conferences and has hosted politicians and regional councillors on site to discuss Tranzit's decarbonisation plans and its innovative charging network designs. 
The past 12 months have been particularly busy. He has overseen multiple projects including the design and installation of charging infrastructure at Tranzit's Grenada depot, north of Wellington.  
The project includes a total charging capacity of 1080 kW – enough to charge 24 electric buses simultaneously. In addition, the 'lane design' configuration, akin to a fuel stop scenario, is the first of its kind in New Zealand and will allow for future growth so that 48 electric buses can be charged simultaneously. 
The site can also charge two vehicles simultaneously on 300 kW, turning a bus around in 50 minutes – fully charged and ready for the afternoon service.
Howard also led successful bids to the Energy Efficiency & Conservation Authority's Low-Vehicle Emissions Contestable Fund and managed Tranzit's Repower Project – a southern hemisphere first in which Tranzit's team successfully converted a diesel urban double-decker bus to 100 per cent electric. 
School bus tender
Howard also heads Tranzit's tender team and project-managed the Ministry of Education's school bus tender which saw the company awarded multiple route groups. 
He managed Tranzit's implementation team, ensuring key delivery targets were met – including fleet requirements, recruitment of new team members, operational delivery, communication with schools and parents, and establishing new sites/depots in new areas. 
A large part of this was managing new team members and helping them integrate into the business – a success story that sets a positive example for how future transitions should be done. 
Team Values
Tranzit says Howard embraces the firm's Team Values – go above and beyond; do it once do it right; make it happen; we deliver every time.  
He has a genuine ability to communicate clearly with all team members and stakeholders, and is known as "Google" by the team for his incredible ability to retain and recall detailed information. 
The Young Energy Professional of the Year category is sponsored by Downer