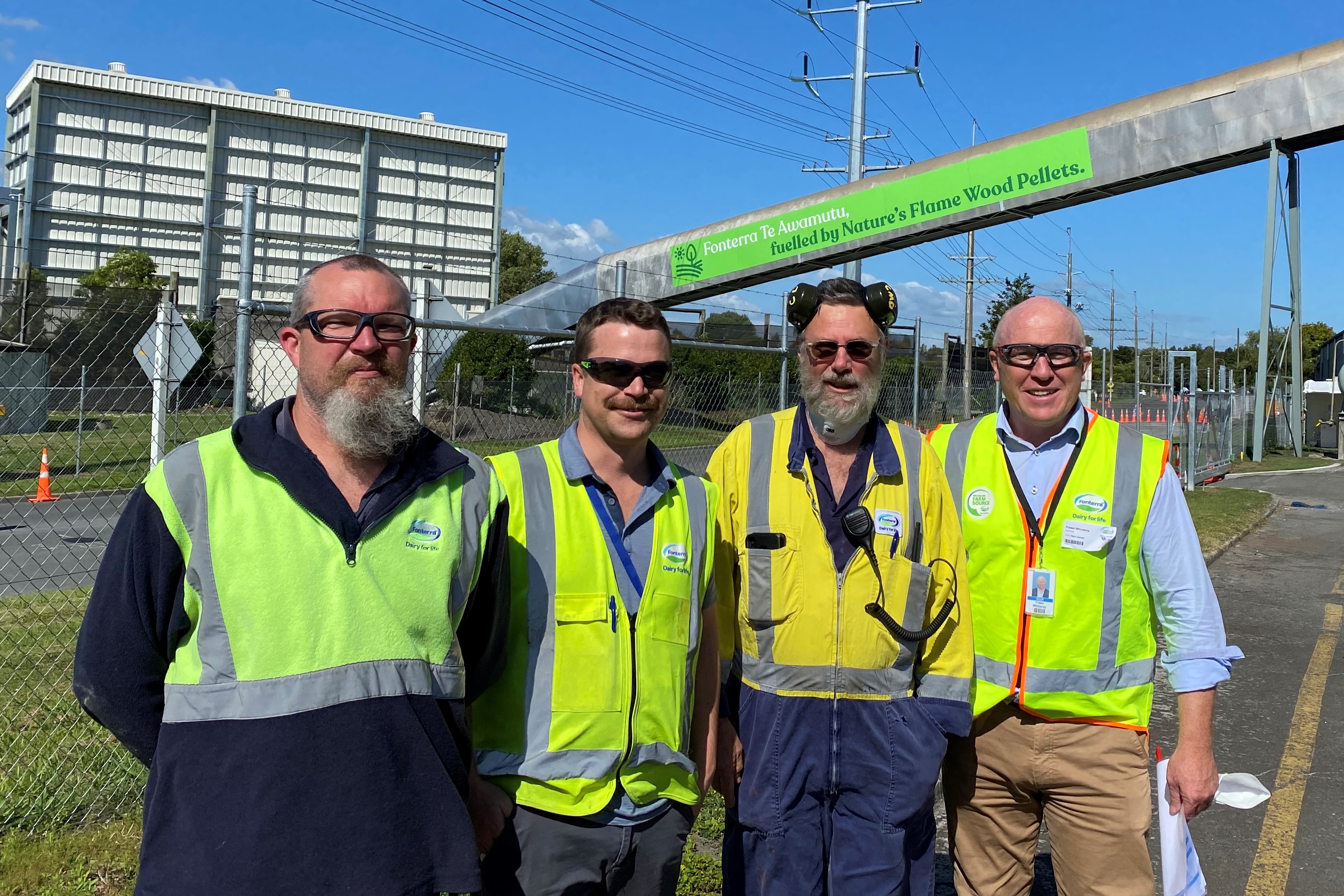 The 2021 Low Carbon Future Award resulted in a two-way win for Nature's Flame and Fonterra at this year's New Zealand Energy Excellence Awards.
This achievement recognised Fonterra and Nature's Flame's collaborative venture that eliminated 84,000 tonnes of carbon emissions each year, the equivalent of removing over 32,000 cars from New Zealand's roads.
Fonterra's coal-free vision for its Te Awamutu dairy plant came to fruition with the aid of a supply of sustainable wood pellets from Nature's Flame. By replacing coal with wood pellets, the Te Awamutu 43-megawatt boiler reduced Fonterra's total coal usage in New Zealand by about 10 per cent.
Previously, the boiler had run primarily on coal supplemented by gas and electricity. Fonterra spent about $11 million to convert it to run on wood pellets.
Fonterra burnt roughly 600,000 tonnes of coal a year across its dairy processing sites. The Te Awamutu conversion project was part of its goal to reduce manufacturing emissions by 30 per cent by 2030 and exit coal altogether by 2037.
"It really demonstrates that sustainability, doing what's right for the long term good, is very much at the heart of how we're working and thinking about our future," Fonterra's sustainable energy and utility manager Linda Thompson says.
Fonterra had previously spent $1.7 million to co-fire wood and coal at its Brightwater processing plant near Nelson, which now runs on 20 to 25 per cent woody biomass.