WELLBEING AWARD FINALIST: Z Energy staff flourish during pandemic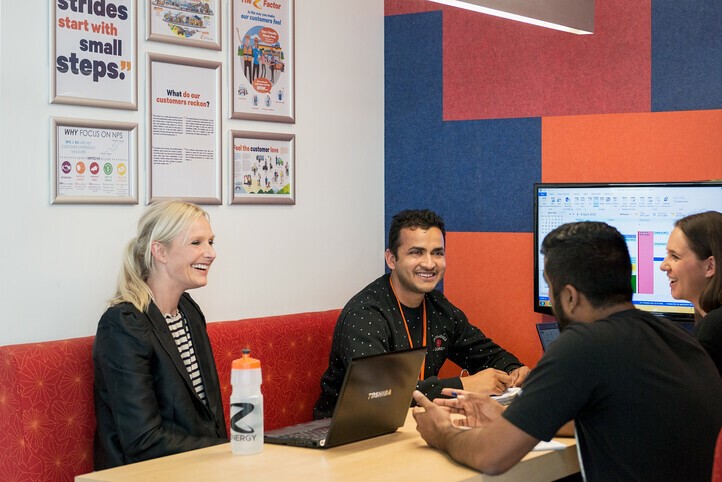 In the early days of the pandemic, Z Energy quickly identified that Covid-19 would add pressure for its people and test their mental well-being. 
It met the challenge head-on, setting a goal that its people leave the pandemic with a greater understanding of their own wellbeing, enhanced connection with their colleagues, and an increased awareness of how they can influence their own wellbeing.
It adopted an approach of working for staff, embracing new technology to engage with them, and adapting its way of working to reflect home environments and lockdowns.
It also recognised that broad levels of support were needed so staff – about 500 people across 14 locations, and sometimes under different operating restrictions – had the flexibility to not just survive but develop a thriving culture. It succeeded.
Communication
Using newly implemented technology, Z engaged with staff through a variety of channels. These included frequent All Hands meetings, daily updates, a confidential inbox for email enquiries, dedicated pages on the company intranet for all things Covid and, most importantly, its safety and wellbeing approach to help staff.
Through all of this, its executive team and crisis management team were visible, leading from the top and sharing their personal journeys, as well as their ups and downs.
"This was about people being themselves and embracing that we would all have rough days and that's okay," Z says.
Team involvement
Rather than making assumptions, Z involved its team of 500 in decisions, to determine what support they actually needed.
This led to several wellbeing initiatives, including 10 days special leave, to be taken as full/part days whenever needed; employee assistance programmes; online support tools; monthly payments to recognise additional home costs with broadband and food; and full remote office set-up with screens and keyboard.
There were also wellbeing workshops, surveys, check-ins and visibility by leadership on its All Hands meetings.
Effect
Z describes the response from staff as overwhelming.
Its employee Net Promoter Score (eNPS), provided via employee engagement platform Peakon,  steadily increased from +30 in February 2020 to +43 at the end of the initial Level 4 lockdown and continued to climb afterwards.
Peakon data now shows a score of +59, placing Z in the top 10 per cent of companies for engagement on a global scale. And its Wellbeing eNPS score has climbed to 74, ranking it in the top 5 per cent globally. That was reflected in a top 5 per cent score across all categories measured – Mental wellbeing (+64); Organisational support (+73); Physical wellbeing (+71); and Social wellbeing (+77).
Z says it isn't done yet. The company remains committed to ensuring its team has the support needed to face the challenges that may still come. It continues to work with employees to understand their needs and create an environment where they are free to speak, be open and honest about their wellbeing and know that their voice will be heard.
The Well-being Award category is sponsored by nib