Multiple innovations demonstrated during pipeline repair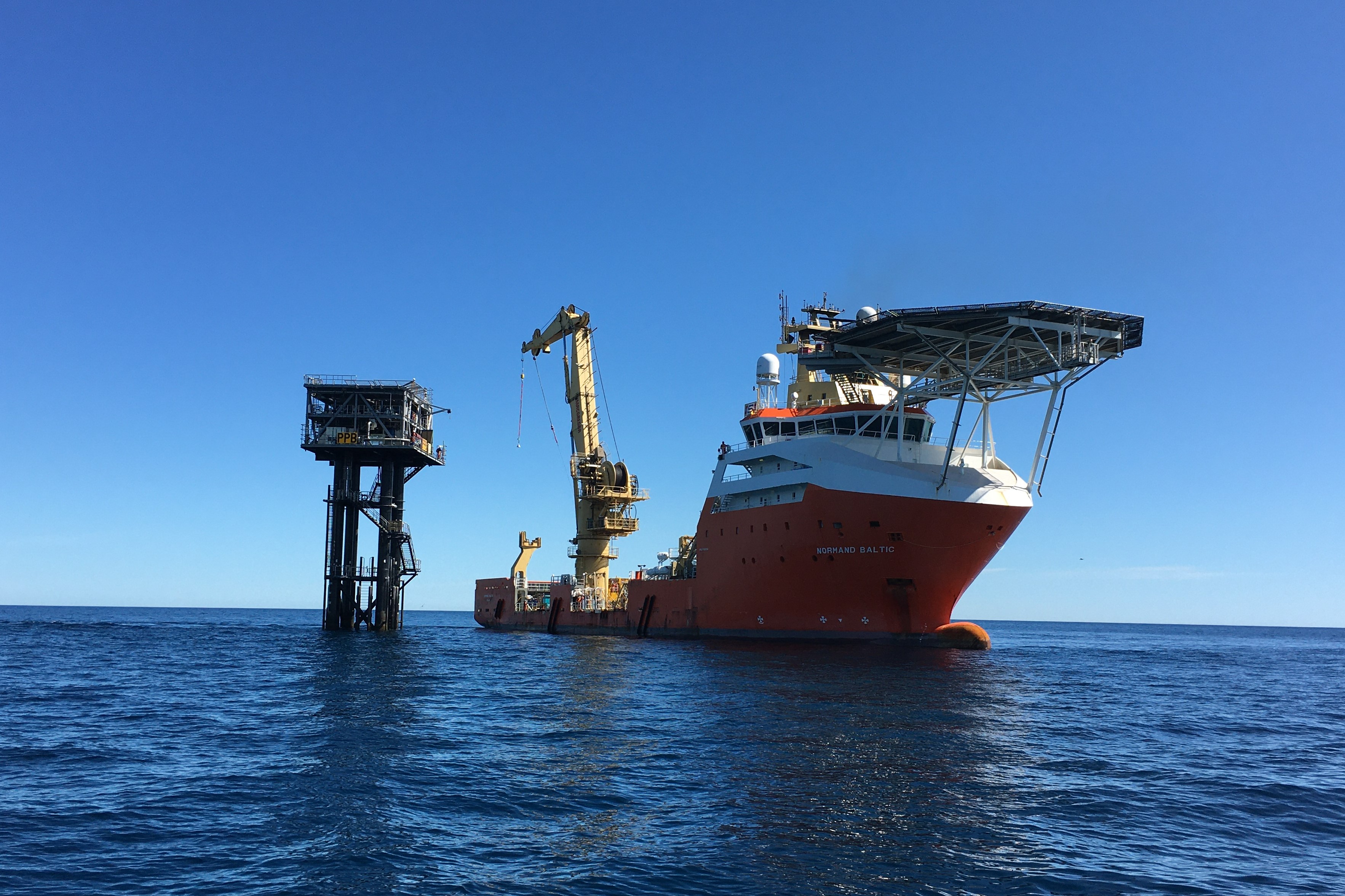 OMV New Zealand took out the Network Initiative of the Year award at the 2021 New Zealand Energy Excellence Awards for its world-first Pohokura gas pipeline repair. As New Zealand entered Covid-19 lockdown in March 2020, onboard a specialised vessel just off the Taranaki coast a protective "bubble" was being established, allowing 75 personnel, including 25 divers, marine and project support, to repair the undersea pipeline supplying 20% of NZ's gas.
Stretching seven kilometres from Pohokura Platform B to the onshore Pohokura Production Station, the undersea pipeline is made up of 11 flexible sections. Planned maintenance work involved divers working 12-hour shifts, in depths between 10 and 30 metres in low visibility, to replace bolts on the 300 millimetre-diameter pipeline connecting section joints.
A world-first incredible success story – as a gas pipeline had never been repaired this way underwater before, and certainly not with Covid-19 restrictions. The project was completed successfully and safely, a week ahead of schedule, and as a result OMV has created a bank of learnings for global initiatives of this nature. OMV New Zealand operates the Pohokura and Māui gas fields, which hold about a third of the country's gas reserves. OMV has invested over $3 billion in New Zealand to date. It has also committed another $500 million to extend the lives of Māui and Pohokura.
Submit your project for consideration now, by requesting your entry form today https://www.energyawards.co.nz/enter