Insights into good wellbeing practices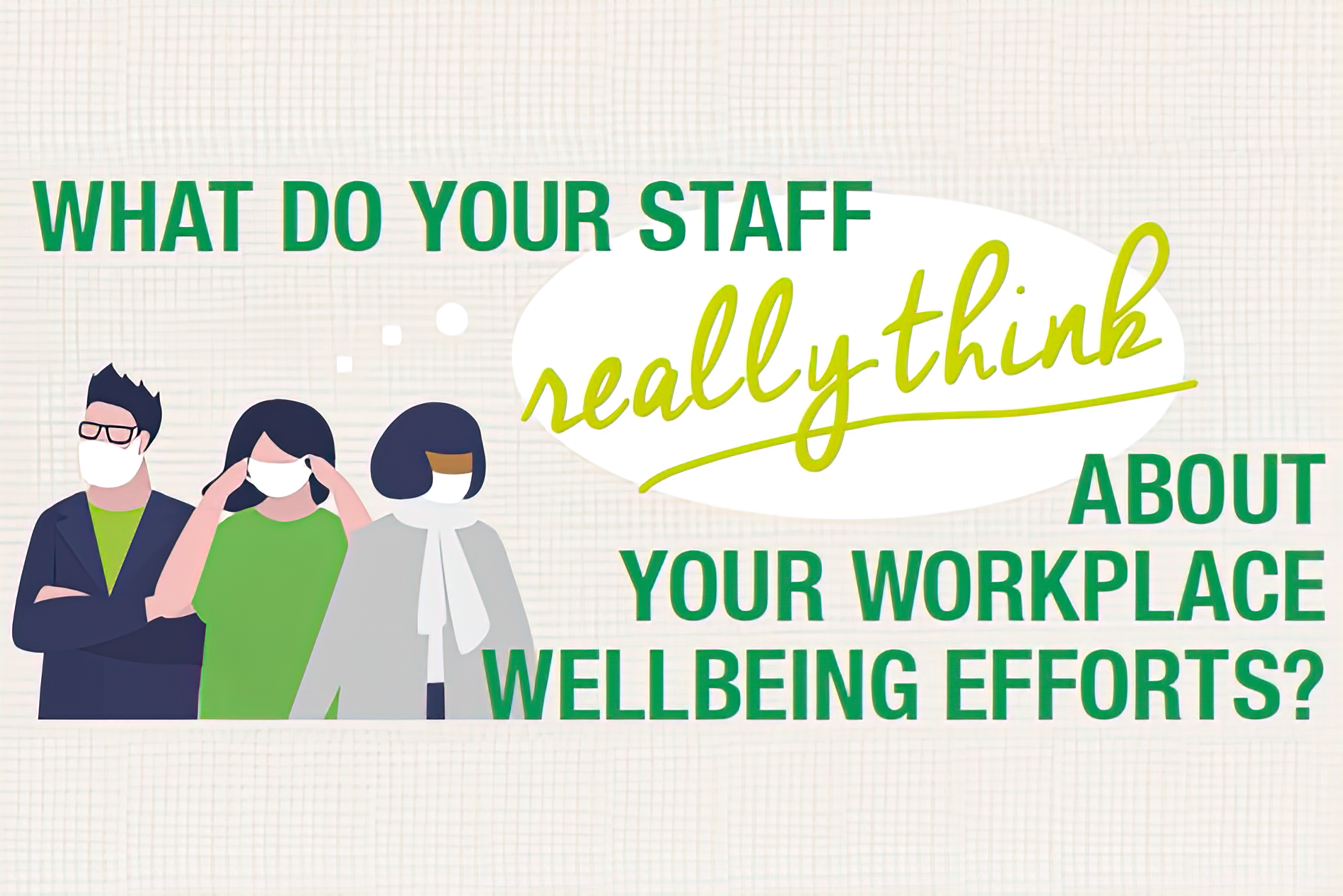 nib is a proud sponsor of the New Zealand Energy Excellence Awards Well-being Award; we strongly believe that supporting staff and their wellbeing should be a top priority for businesses. This year, we teamed up with the Employment & Manufacturers Association (EMA) on our first Workplace Wellbeing Survey to better understand the link between wellbeing, retention, and productivity. Nearly 600 people took part, from leaders to frontline staff, across businesses of all sizes and sectors.
Here, we look at the insights that highlight good wellbeing practices in business, those that could use further attention, and what you can do about it.
Problem: Wellbeing is key to staff retention, but how's it being measured?
Most survey respondents strongly agreed that wellbeing initiatives help keep high performing staff in businesses. But among those responsible for managing people, we found that the following were being used to measure and track wellbeing:
65% turnover and retention
63% absenteeism
48% exit interviews
Unfortunately, all of these take place once it's too late to make a positive difference.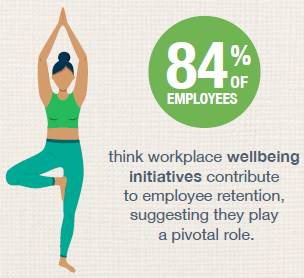 Solution: Track wellbeing using surveys and digital
Run staff surveys to find gaps in your wellbeing strategies. Try digital wellbeing tools like Mindfi or Limeade for easy-to-use pulse surveys that can track company-wide performance and calculate the risk of staff burnout or turnover.
If your business has health insurance with nib for its employees, you can use MyHealthHQ to track your team's health and wellbeing, through an aggregated (and anonymous) report of your employees' answers to a wellness assessment. It'll point out the issues facing your organisation and offer tailored tips to help improve them – like ideas for team wellness challenges and resources to help promote healthier choices. You can even use it as a booking system to schedule workplace vaccinations, medical checks and seminars.
According to Xero, Kiwi small businesses can earn up to $12 for every $1 spent on wellbeing programmes, so it's worth doing wellness well.
Problem: Staff concerns are on the rise, but what topped the list?
One in three respondents said they were concerned about the health of their family, and a quarter had concerns about their own health – both measures increased by at least 10% compared to pre-pandemic levels, while worry around their family's mental health was a close third (23%).
These were ahead of personal and household financial security concerns, highlighting just how important supporting the health and wellbeing of your employees is right now.

Solution: Make health a priority
Let your staff know their health is your priority by offering subsidised health insurance with comprehensive cover and everyday benefits. You'll help them get faster access to treatment, avoid additional stress, and reduce the financial burden.
Making 'health' a key part of your company culture can also encourage healthy habits. Set up a rewards programme for completed health checks, invite experts to share advice on key issues, or give employees a mental health day. Depending on your workplace policy, you could even use cash incentives*.
Problem: How do staff feel about their employers during COVID-19?
Despite the challenges of COVID-19, nearly 70% of respondents felt their workplace did really well in their crisis response. While strong communication and support during the height of the pandemic increased levels of job satisfaction, there were clear gaps when it came to business-as-usual practices.
Over a quarter (28%) felt their employer wasn't doing well to recognise employees who go above and beyond, and 37% thought those struggling in leadership positions weren't being managed well.

Solution: Maintain open and regular communications
Continue with the communication tactics your team responded well to. If you haven't already, run quick wellness check-ins during internal meetings or create a forum to encourage staff feedback.
Having open conversations and celebrating your teams' wins go a long way in making your employees (of any level) feel valued. Happy staff tend to stick around and are also more productive, so it's a win-win!
Problem: What wellbeing initiatives do staff want implemented?
Flexible working arrangements like the four-day week and regular WFH days, along with mental health initiatives such as annual wellbeing days were highlighted as the top initiatives staff want introduced at work.
Small businesses with less than 15 staff were especially good at responding to requests for flexible hours, and overall, respondents believed their employer was proactive at prioritising, adapting, and implementing wellbeing strategies.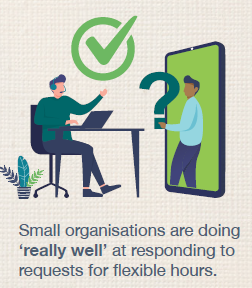 Solution: Encourage flexible work hours
Let your managers call the shots around flexible hours and mental health days. They're likely more in-tune with what's going on within their teams, so can take charge when it comes to managing their wellbeing and minimising potential burnout.
This can also build greater trust, commitment and encourage autonomy, which can boost wellbeing and job satisfaction.
To continue reading the latest issue of nib Go! Magazine click here. In this latest issue, we explore the rising popularity of the four-day work week and some of its benefits. We also talk to our resident parenting expert, Nathan Wallis, on how parents can better juggle work and parenting.
Contact us to start the conversation about the wellbeing of your business and team:
0800 287 642
https://health.nib.co.nz/business
*Prior to offering any cash incentives, we recommend you obtain legal and financial advice.