INNOVATION IN ENERGY AWARD FINALIST: Transpower drones enhancing surveys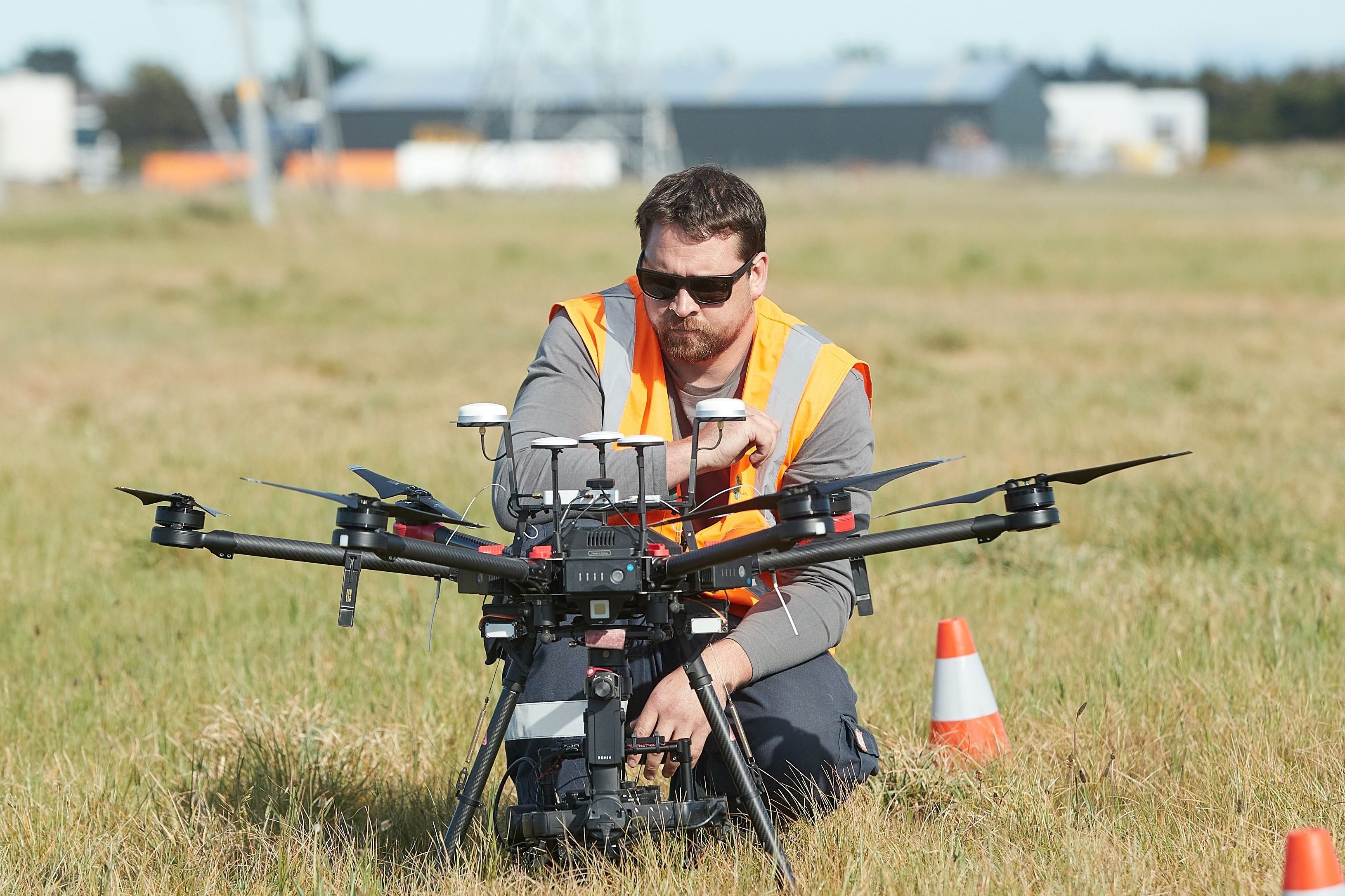 Transpower says its new drone-based system for assessing the condition of conductor has enabled it to save about $70 million by deferring the replacement of 120 kilometres of line. 
Those savings in the current regulatory period indicate a further 155 kilometres of reconductoring can be safely deferred in the next regulatory period, delivering further benefits to New Zealand consumers by spreading that replacement cost over a longer period. 
Transpower believes its Intelligent Conductor Management Programme – ICON – is the first of its kind. It combines highly detailed visual imaging data with data from corrosion observed in the field and from accelerated corrosion engineered in the lab to better identify defect risk.
Transpower is responsible for maintaining over 12,000 km of overhead conductor and 170 substations in its role as New Zealand's grid owner. 
With many lines approaching 'end of life' in the next 20 to 30 years, the company wanted more accurate tools for modelling asset health and to better manage the ongoing costs of conductor replacement. 
Assessing the condition of conductor traditionally relies on visual inspection – a labour-intensive, expensive, and hazardous process conducted by helicopter or by climbing crews. Consistency of data quality can be affected by weather, geography, poor light, and human factors.
The evolution of drones has enabled Transpower to overcome these issues. Its Digital Visual Data Capture project has seen drones – fitted with high-resolution cameras and flown by trained operators – adopted as business-as-usual for a range of inspection practices by Transpower's four service providers. 
In 2020 and 2021, the DVDC team completed field trials to extend the activities that drones can undertake. Systems were also formalised for storing, accessing and analysing drone-captured visual data.
The company is now inspecting 1000 circuit kilometres of conductor a year with drones and expects that to increase each year. 
Transpower says ICON now draws on that consistent, high-quality visual data as input to a defect model based on the diameter of any bulges in the conductor. Other metrics, based on the relationship between the size of a bulge and the electrical and mechanical capacity of different types of conductor, is then used to assess its probability of failure. 
The grid owner has found the system lets it more clearly identify and understand conductor condition and defect risk. Trouble spots, such as discolouration, hotspots and bulges can be pinpointed and targeted more accurately. 
Transpower says it is not only getting better at predicting conductor life cycles, but it is also able to pinpoint what a specific defect means for a specific conductor type in the many different corrosion zones through which it runs.
The Innovation in Energy Award is sponsored by Ara Ake.
Tickets are going fast –  click here to purchase tickets to attend the Awards ceremony.