Awards sponsorship opportunities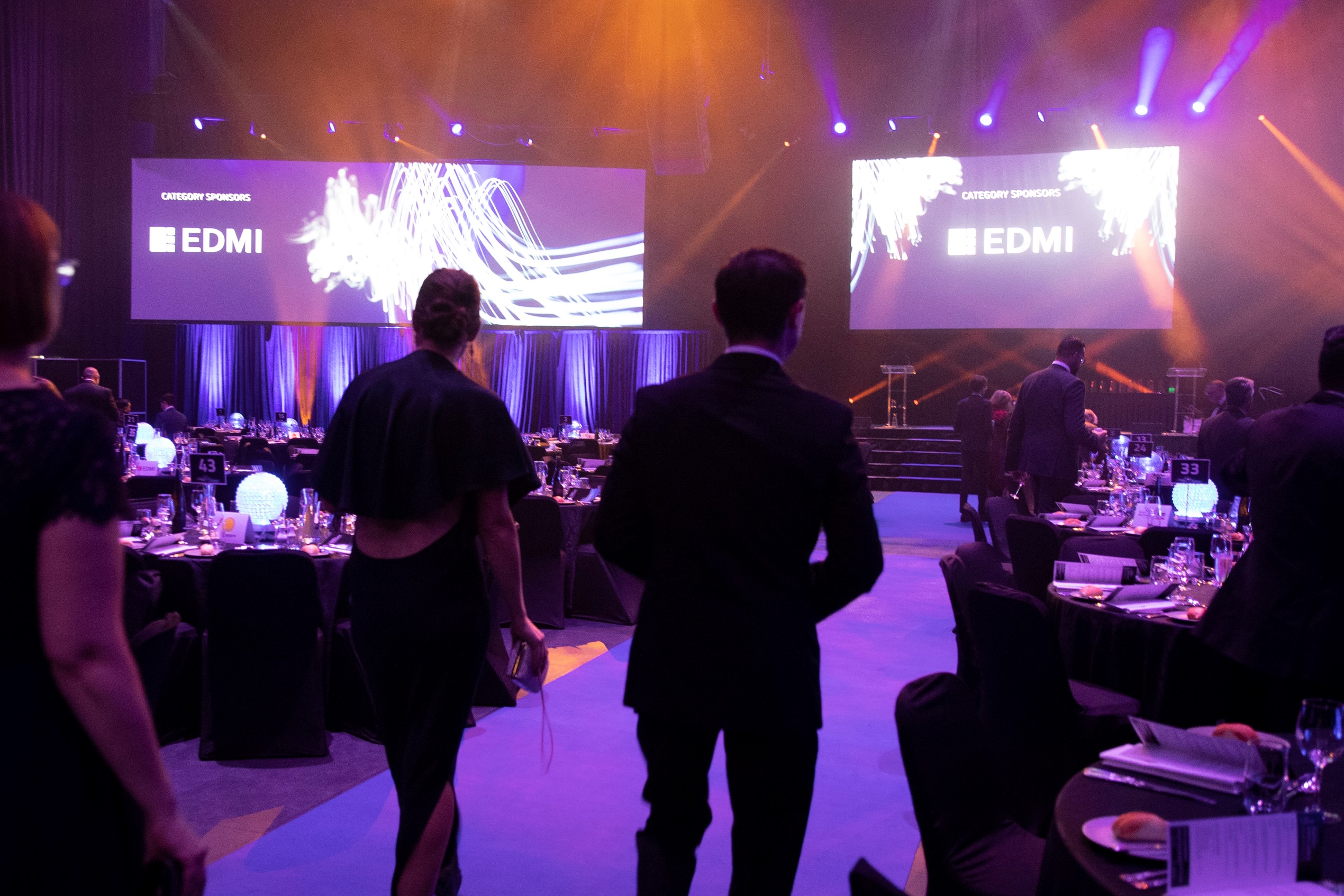 The New Zealand Energy Excellence Awards is an annual programme that works with the energy sector to share stories of leadership and achievement, recognise excellence and celebrate success through socially responsible practices. The awards programme is successful because it is relevant, is valued by the sector and has national reach.
Awards night is the energy industry's premier black-tie gala event attended at an influencer and decision-maker level, providing an ideal vehicle for networking and branding.
The 2022 event will mark the twelfth running of the programme, and for the first time the awards will be held in the South Island at Te Pae, Christchurch's brand-new state-of-the-art convention centre on Wednesday 29 June, 2022.
Successful sponsors have held onto their sponsorship categories for, in some cases, over 10 years.
"As sponsors, the awards are a great way for us to connect with our clients and celebrate their achievements" – 2021 sponsor. 
There are eight different sponsorship properties available: 
NAMING RIGHTS SPONSOR  
AWARD CATEGORY SPONSOR  
WINE SPONSOR  
TABLE DISPLAY SPONSOR  
VIP FUNCTION SPONSOR  
EV LOBBY SPONSOR  
AFTER-PARTY SPONSOR  
SUPPORTER 
Sponsors will benefit from a year-round communications programme on "The Awards Channel", culminating in the awards ceremony night itself.
Freeman does (nearly) all the work for you to promote your involvement, convey key messages and build the awards community.
Contact James Wardhaugh to learn more.
james.wardhaugh@freemanmedia.co.nz
+64 21 636 819