AWARDS FINALIST: Z Energy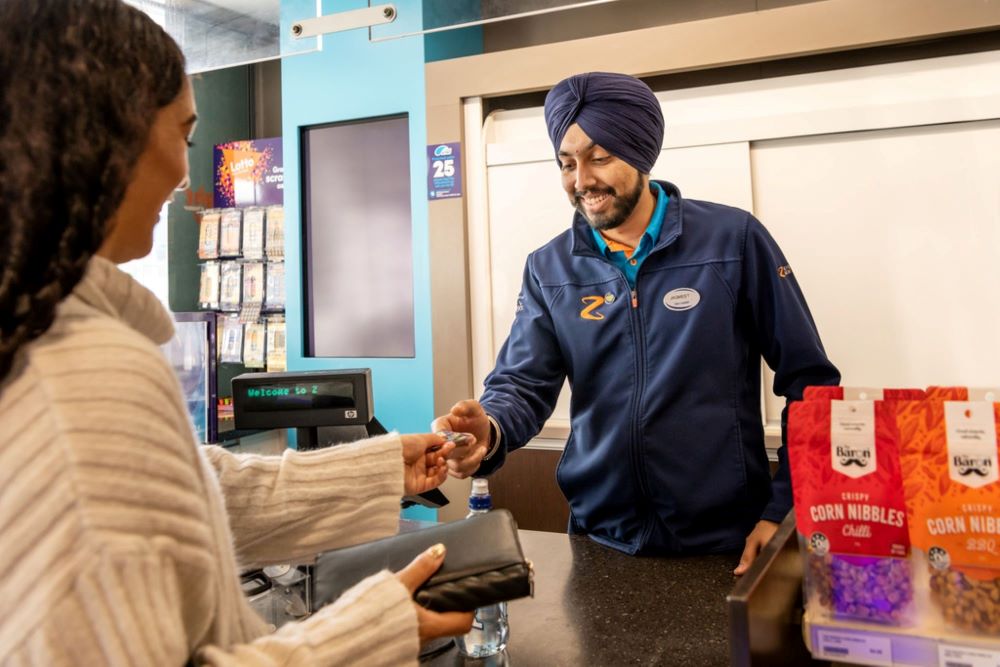 Z Energy, the country's largest fuel retailer, says its approach to Aotearoa New Zealand's transition to a low-carbon future is what sets it apart from its rivals.
"We know that our customers expect us to acknowledge our environmental emissions responsibility and do something about it," the company says. That's why it has invested in an electricity retailer, is changing its car fleet to EVs, and is rapidly expanding its EV charging network.
Across its Z and Caltex brands the company is also a leader in its category in digital solutions and the largest bulk storage infrastructure provider.
It is also known for its community investment – 2023 will see it pass $10 million in community donations since 2011 – and its diversification into future energy products.
"We also know we must do more," it says.
Expansion
Z has been expanding its product and services during the past year to ensure it both maintains its core offer, but also delivers new digital and product solutions.
As well as its EV charging network, it has added at-home charging solutions. It is also working with partners to explore future fuels, including importing sustainable aviation fuel with Air New Zealand, and is a member of Toyota's hydrogen project.
In the past 12 months, Z has continued to install charging points across its network.
It had 41 charging bays at 15 sites at the end of June to meet the needs of motorists switching to EV technology.
By the end of 2023 it is targeting more than 100 charging bays at 39 locations to provide 20 percent coverage across its retail network.
To complement this, Z has launched its first EV-dedicated app, enabling customers to locate their nearest Z EV site, and has partnered with Evnex to offer home-charging solutions for EV drivers.
Sharetank, Flick
Sharetank – a feature within the Z app – provides a chance for consumers to lock in fuel at today's price, share it with others and potentially use it as a budgeting tool.
Users can purchase from 2 to 1000 litres of fuel of any grade at the lowest Z price within 30 kilometres of their location. The purchase is then stored on their virtual fuel tank and can be redeemed at any Z service station and shared with up to five friends or whānau.
Z now owns 100 per cent of Flick Electric, an electricity retailer focused on providing customers with multiple electricity solutions to meet their individual needs.
The move means Z can expand its future consumer offer, be that in combination with fuel, EV charging, or direct electricity.
Customer service
Since August 2022, Z has seen an upward trend on customer satisfaction with their overall experience. In particular, its rolling average trust score has increased from 41 per cent to 49 per cent.
In addition, its Employee Net Promotor Score of plus-71, is considered world leading. That places Z in the top 5 per cent of companies on a global scale for employee engagement and comes on the back of an aggregated participation rate of 89 per cent.
Its health and wellbeing score of plus-75 is also in the top 5 per cent for that category.
The Energy Retailer of the Year Award category is sponsored by EDMI